Free shipping in Canada on orders over $ 100 !
See details
Login
Log in if you have an account
Register
By creating an account with our store, you will be able to move through the checkout process faster, store multiple addresses, view and track your orders in your account, and more.
Create an account
What to know prior to buying an e-bike?
07 Jun 2022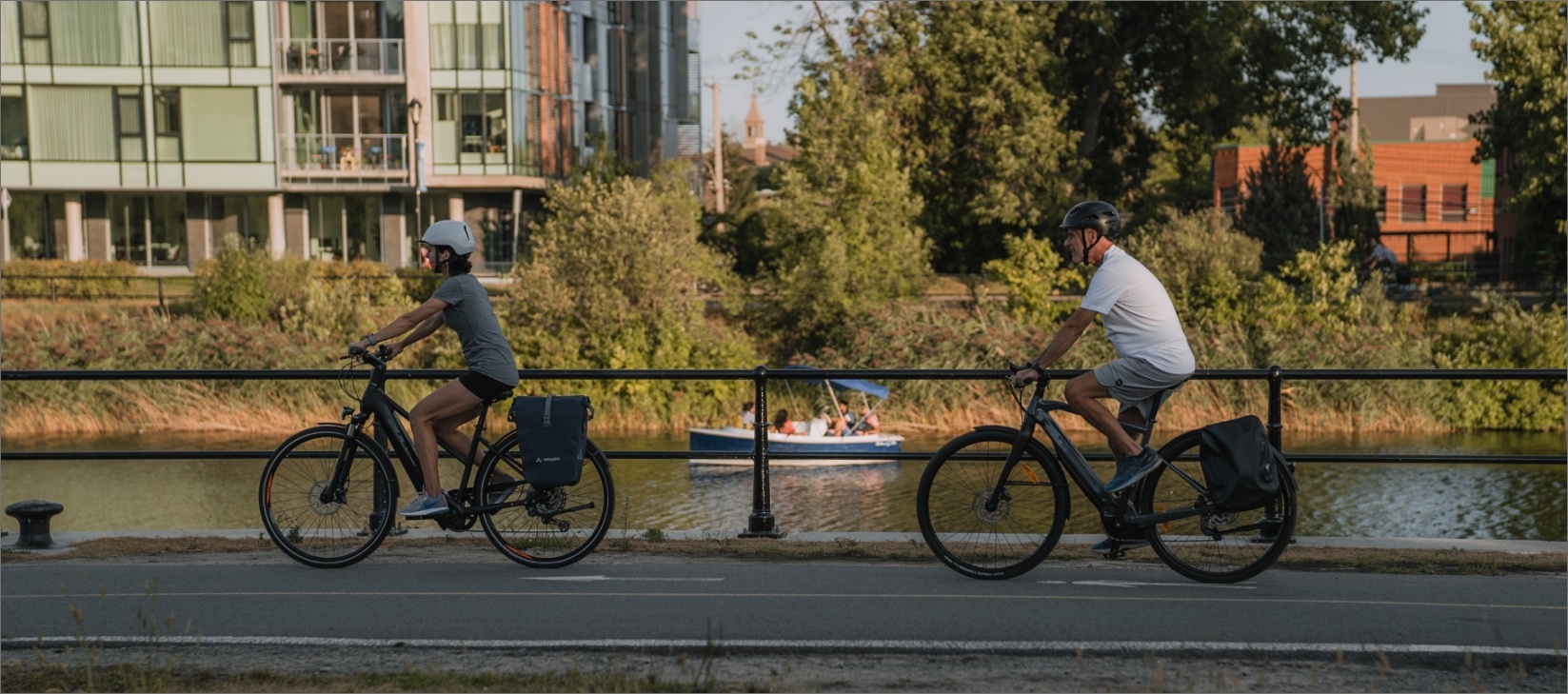 Self-sufficiency and Battery Life
Battery life is an important aspect before purchasing an e-bike. Its range depends on many factors such as your fitness, what you are carrying, the type of tires, the outside conditions and where you are riding. In the best conditions, you can do up to 170 kilometers. The more the engine is used, the faster the battery will empty. If you plan to go long distance, it will be important to have a spare battery with you.
There are also different battery sizes. You need to choose the size that best suits your use. If you're doing short distances, you don't necessarily need a big battery. However, if you do long distances, you need to be equipped with a battery with greater capacity. Specialists can advise you on this. When it comes to battery life, which translates into the number of charge cycles, it can last up to 9 years. If you use your electric bike daily and intensively, it can last between 4 and 5 years.
For your information, a 400 W/h battery will allow you to make about 75km. Generally, this is enough for most outputs. If you often ride with an extra charge and you have climbs to climb, a 500 W/h battery will be suggested.
It is also important to remove the battery when charging it and when you get away from your e-bike to avoid theft. When you are going to store your e-bike for the winter, you must follow the manufacturer's instructions regarding the battery. It is advisable to store it in a place where it is between 0 and 20 degrees and load it at 50%, since this will reduce the self-discharge phenomenon of it, and thus its life will be better.
Weight
Electric bikes usually weigh more than traditional bikes, and this is mainly due to the engine and battery. On the other hand, the weight of the electric bike has decreased considerably in recent years. As for its weight, calculate about 10kg more than a traditional bike. Note that this weight does not affect the control of the bike or the comfort you will find there, since the electric assistance compensates for the control you have of the bike.
Warranty
Each manufacturer has its own warranties, but generally speaking, for the brands we sell, the bike will be covered with a 5 or 6-year warranty. For electrical components, it is a maximum of 2 years warranty. You can always refer to an e-bike shop like E2-Sport to order parts.
E2-Sport stands out for its customer service and its team of professionals who know about e-bikes. It is important for us to suggest the best suitable e-bike for you. That's why when you come to the store, we take the time to adjust the handlebar and bench so that you are perfectly comfortable on your bike.
All our bikes stand out for their quality of construction and warranty. It is also important to maintain your bike in a specialized shop, as the team will take the time to check its mechanism as well as its electrical components. You need to regularly clean the components of the ride system, as the electric bike offers more power, so components can wear out faster if maintenance is not done regularly.
Make an appointment for your bike maintenance : https://bit.ly/3fU5lXy