Free shipping in Canada on orders over $ 100 !
See details
Login
Log in if you have an account
Register
By creating an account with our store, you will be able to move through the checkout process faster, store multiple addresses, view and track your orders in your account, and more.
Create an account
Evlyn's Choice : Orbea Rise M10
13 Jul 2023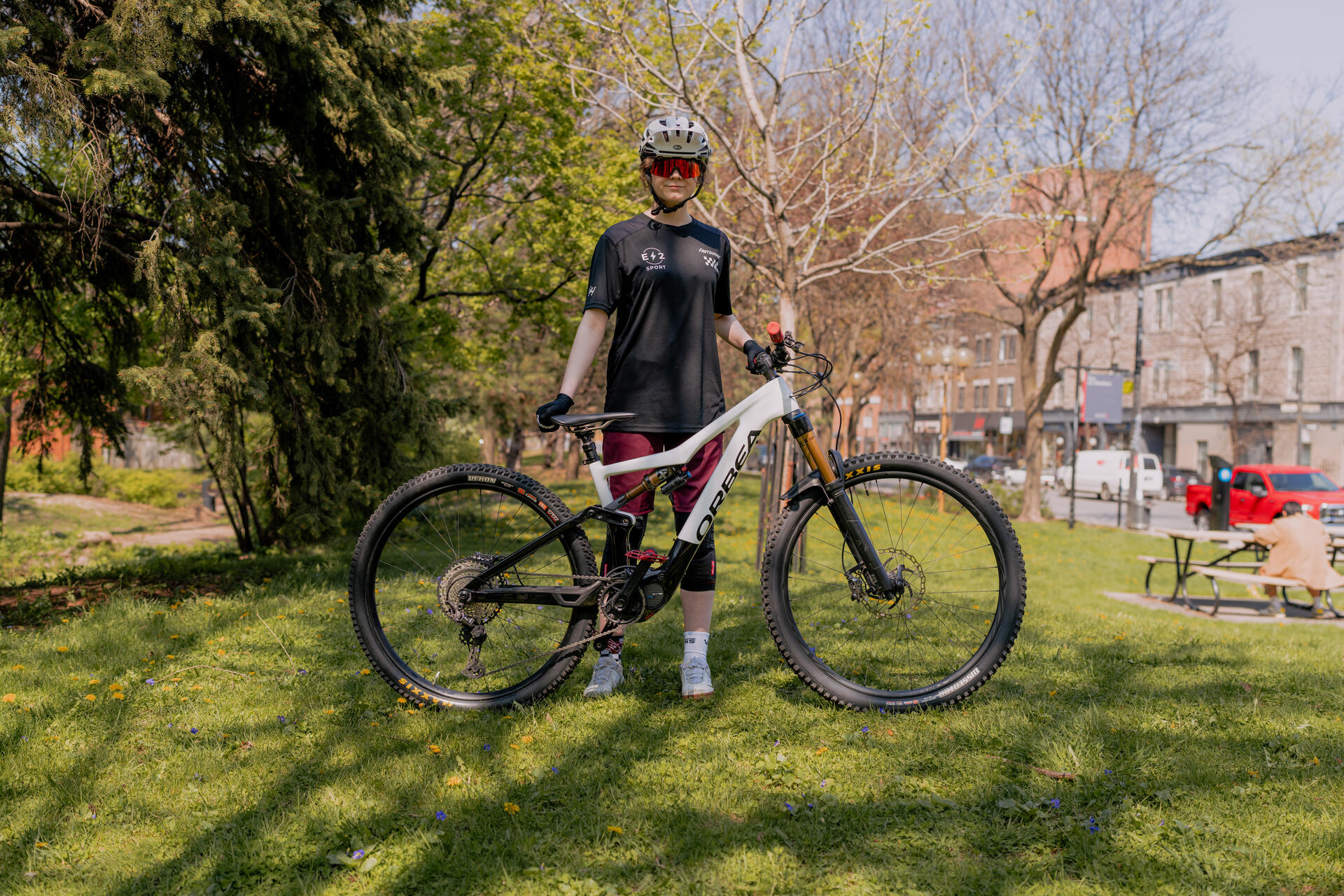 Brand : Orbea
Model : Rise M10
Evlyn has been a competitive cyclist since a young age. From the age of 10, she has been tackling cross-country circuits, and later specialized in enduro and downhill disciplines. In the near future, she wishes to resume competing with the same passion for the sport that drives her.
I chose the Orbea Rise because it's the electric mountain bike that gives me the same sensation as my conventional bike. It's incredibly agile, both uphill and downhill, thanks to its lightweight design.
I participate in enduro and sometimes downhill racing, so I'm always looking for a highly maneuverable bike to have fun on descents. Additionally, the Orbea Rise has many strengths: impeccable battery integration that makes the bike lighter, geometry suitable for comfortable climbing and aggressive descents, the option to have a 252WH extension for longer rides, and, of course, a wide variety of colors to choose from.
Before working at E2-Sport, I was unfamiliar with Orbea. This manufacturer continues to surprise me every day! For instance, Orbea is one of the few bicycle companies that offer a lifetime warranty on their frames. From an aesthetic standpoint, their welds are flawless and meticulously refined!
Improvements:
1. Wheels
To have more control and agility, I switched the rear wheel to a 27.5-inch one. This upgrade also gives me a bit more clearance since the wheel is slightly further away. Typically, when riding with larger wheels, you improve control and stability but sacrifice some agility. In my case, the smaller rear wheel hugs the inner line more, providing increased stability, control, and agility!
2. Rear tire
Brand : CushCore
Model : Pro Tubeless tire insert
I use a Double Down tire with a Cushcore insert on the rear, which provides more protection and maximizes the pressure on my rear tire for maximum grip.
3. Grips
Brand : DMR
Model : Deathgrip
The DMR Deathgrip handles are extremely sticky. When I'm jumping or riding at high speeds, I tend to twist my wrists if the grips are slippery, but with the Deathgrip, that's impossible. Plus, they match the color of my superb pedals! I use Raceface pedals, specifically the Atlas model, because they are thin yet highly aggressive. They offer excellent stability, and my feet never slip off, but beware, they can be tough on the calves!
4. Pedals
Brand : Raceface
Model : Atlas
I use the Raceface Atlas pedals because they are slim yet extremely aggressive. They provide excellent stability, and my feet never come off, but be careful, they can be tough on the calves!
Equipments